Basically, there is two way to add a cashback account. You can add an existing account and a new account. And you can add both of them on your profile, or right at the broker's page. But first of all, let's start with registering to a broker through us.
Registering to a broker through us
In case you're registering a completely new account you need to open a new account under our affiliate. In this case go to the forex brokers page and choose your broker. You can choose your broker/provider for e-wallet, binary option, and poker too.
A really important thing is when you register to a broker you should open the link in an incognito mode browser or you need to delete the cookies. Because if not, you might register under other affiliate and you won't be eligible to receive cashback from us.
When you chose your broker you should go to the middle of the broker page and click on "open an […] account with cashback".  This way, you can be sure that you'll be put under our affiliate network when you register to the broker.
Adding a cashback account
When you opened an account at a broker, our you know that you can link your existing account on Cashbackcloud, the last step is adding your registered trader account to your profile. With this, you just let us know that we should look for your account in our affiliate reports and let us to give cashback to you. To do this click on "Add a cashback account" at your dashboard or at the broker's page, then choose your broker (for forex accounts you might need to add the account type too) and fill out your unique account ID. This is a public information, so providing us this information is completely secure and totally risk-free. After that you can choose whether it's a new account (meaning you opened it recently with our referral link) or it's an existing account (meaning that you had this account for a while and it was not opened with our link).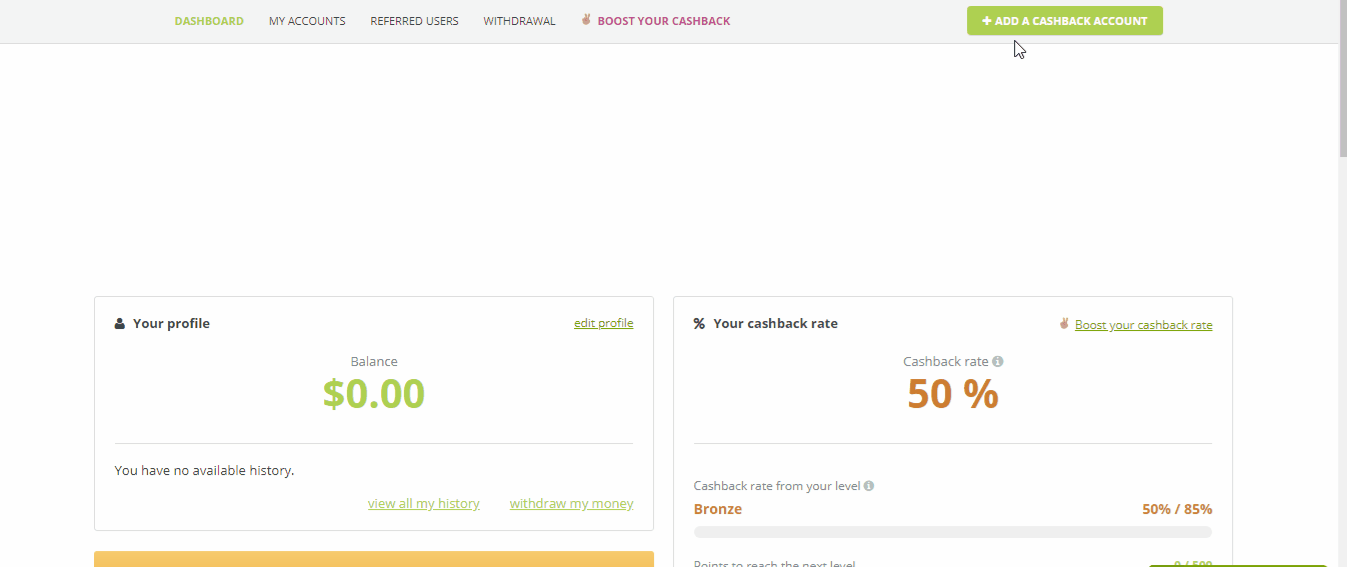 Then, you'll be able to review your data and finalise your submission. After this, your account will be in "Pending" status until we verify it. It could take 3-10 business days to verify your account depending on your broker.
Adding an existing account
When you already registered at a broker in some cases you have the opportunity to receive cashback on it. We call this an existing account and at some brokers we can put you under our affiliate network and enjoy full benefits of cashback.
First you need to check your forex broker page whether your broker accepts existing accounts or not. You can check this for binary option, e-wallet and poker too.
If it's available, you can use our e-mail sender and we'll write and send the email on behalf of you. After you can type in your name and your account ID then choose your broker and click on "send an email on behalf of me".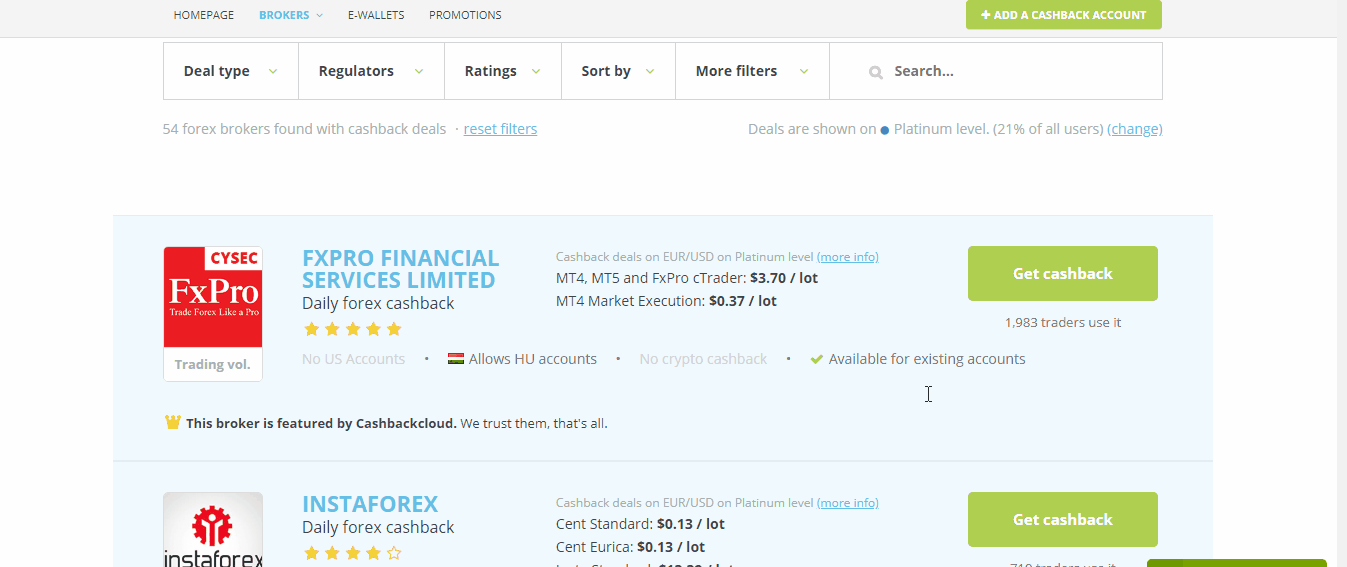 The second way is, if the answer to the first question is yes.You need to go to your dashboard and  click on "Add a cashback account".
Then you can choose what kind of account you want to add. For an example you can add a forex account.
Now select your broker and the account type then type in your unique account ID.
Lastly click on existing account.